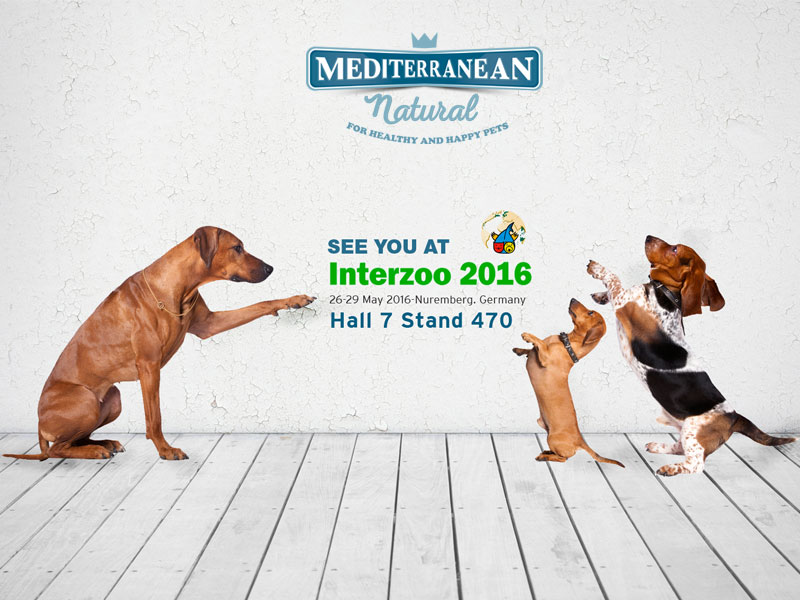 April 29, 2016.
From 26 to 29 May, Mediterranean Natural will present the new products for dogs (gluten free and improved formulas) at the stand 470 in Hall 7 of Interzoo 2016 (Nuremberg-Germany).
Mediterranean Natural already has everything ready for the official presentation to professionals of a new range of products gluten free and improved and certified formula by the Food Research Team of the Department of Physiology at the University of Murcia.
As in previous editions, Mediterranean Natural will exhibit in Interzoo top quality products made with raw material of Spanish origin by non-invasive techniques (in order to preserve all its properties and nutrients).
In addition, all Mediterranean Natural products are made gluten-free, no artificial colors and fresh meat and fish (up to 70% of meat).
Mediterranean Natural will take seven lines of products to Interzoo 2016:
Serrano Snacks (the perfect treat for rewarding your dog's behavior), Ibericas Sticks (Premium sticks high quality and varied flavors), Ham Bones (serrano ham bones for dogs), Pig Ears (natural, ideal to remove tartar and strengthen your dog's gums), La Barrita (individually packaged treat that always stays fresh), Delicias semi-moist dog food (for dogs of small and medium breeds and those with difficulty eating dry feed) and Functional Snacks (with glucosamine, protects joints).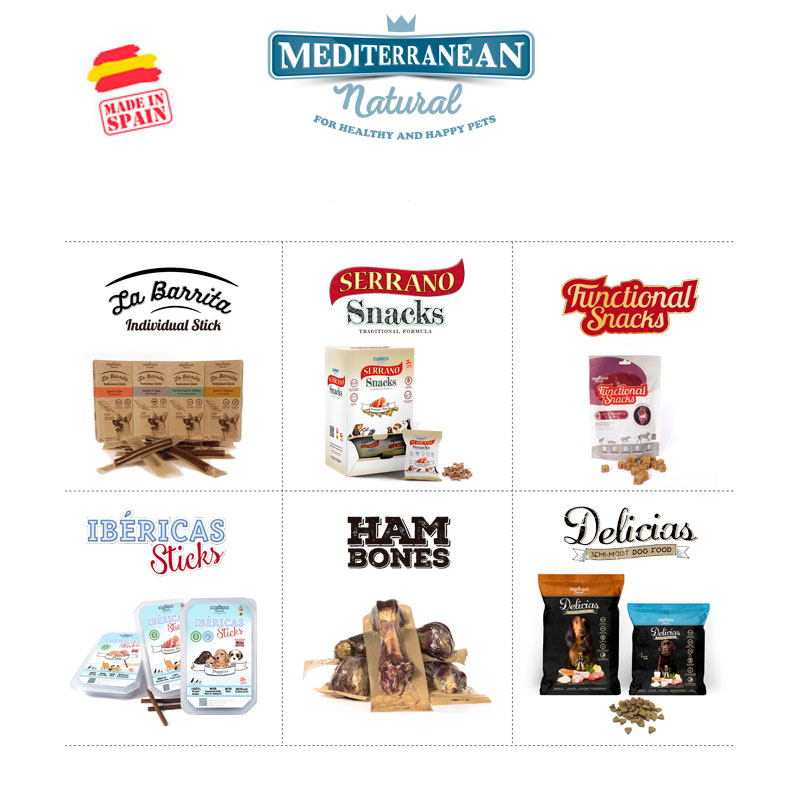 Mediterranean Natural is constantly evolving and works every day with the objective of providing a quality product and at the forefront of market food and snacks for dogs, but keeping in formulating a natural and nutritious recipe.
Interzoo 2016 will serve to publicize the work with so much effort and enthusiasm has been developed over the past two years, contact new customers and sign new agreements with those who work with Mediterranean Natural for years (the Brand export its products to 21 countries of all the world).
See you in Nuremberg!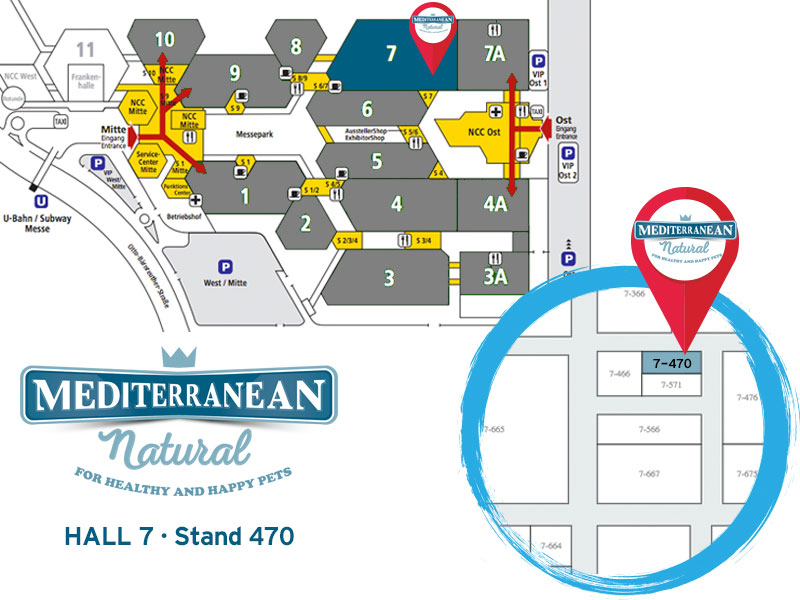 If you are a professional in the industry and your intention is to visit the Mediterranean Natural stand to know their products, we recommend you make an appointment prior to the celebration of the fair by sending an email to the following address: info@mediterraneannatural.com Thank you!