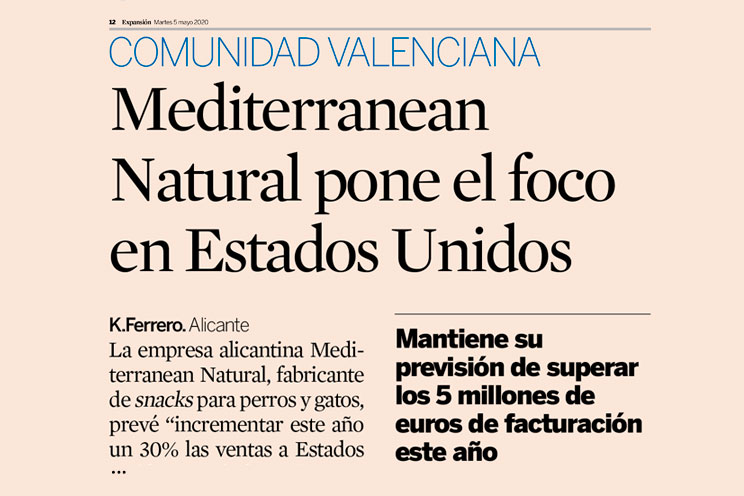 May 5, 2020
Expansión publishes an article about the increase in sales of Mediterranean Natural in countries such as the US and the UK, the forthcoming presentation of new products and investment in improving the production system.
Today Mediterranean Natural (trademark of the manufacturer Pet Snack Company, S.L.) occupies a place in the Spanish newspaper of reference on the economy and financial markets.
Expansión publishes about the export billing data of our brand, present in 32 countries around the world and a reference in food and semi-moist snacks for dogs and cats.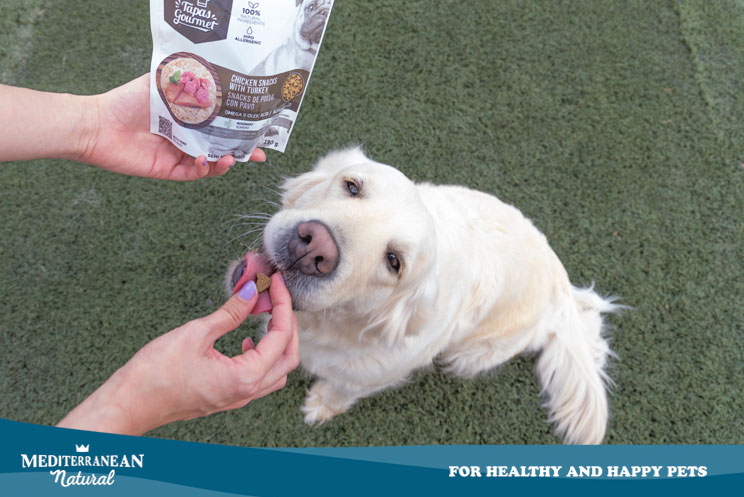 Last year the total turnover of Mediterranean Natural reached 4.6 million euros and this year the forecasts point to them exceeding 5 million.
Of the total turnover of our brand, 75% comes from exports and 25% from the Spanish market.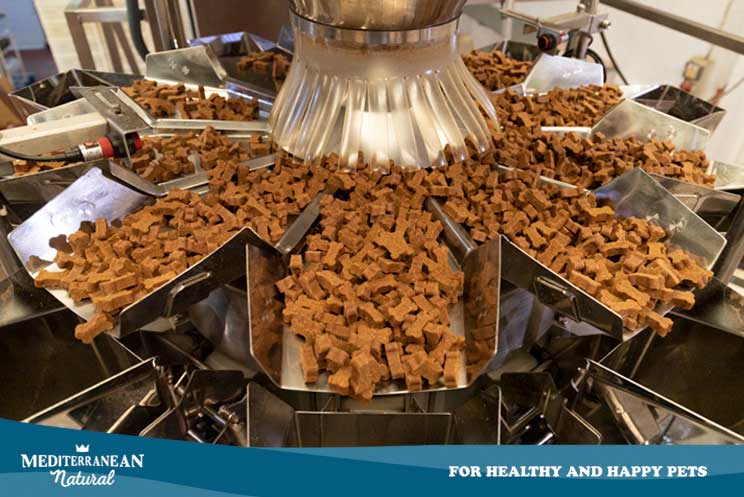 Furthermore, as Expansión indicates in its publication, the US is currently our main market with 26% of turnover, followed by Spain with 25% and the United Kingdom with 24%.
Likewise, a growth of 30% is expected for this 2020 in the American market, where Mediterranean Natural is present as "Mediterranean Navus" in specialized stores.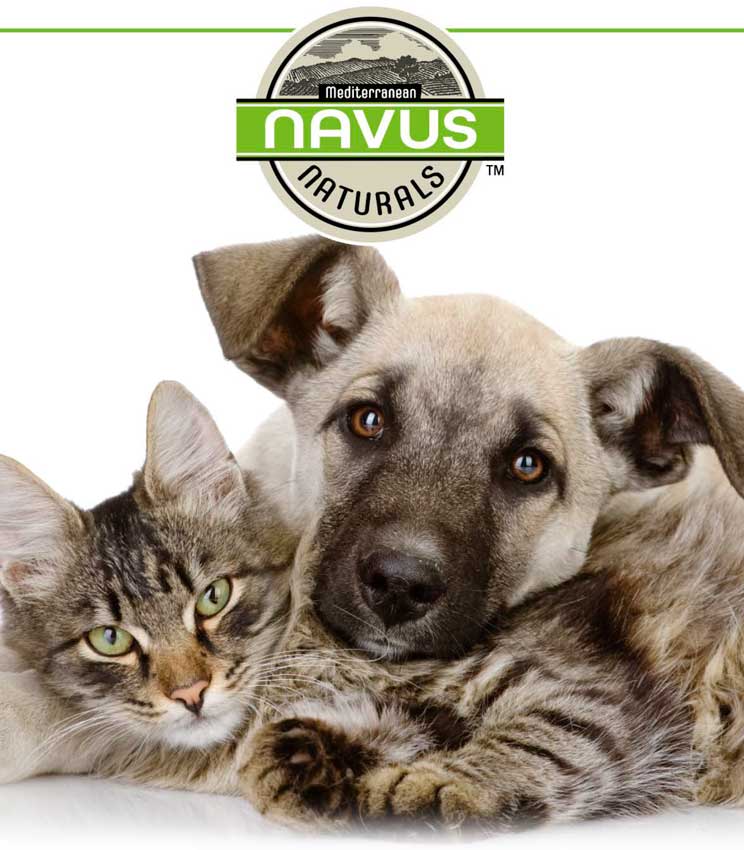 Expansión also refers to the recent investment that we have made in Mediterranean Natural in improvements to the production process (around € 300,000) in order to continue growing and remain at the forefront of the manufacture of pet snacks.
There will also be new products in our online store, which will open to new upper-middle-range products such as dry food, harnesses and straps, accessories and toys.
Finally, the newspaper announces the presentation of 11 new references for dogs and cats, which will be ready from September and on which we will tell you in future publications.
You can read the full Expansión article here.