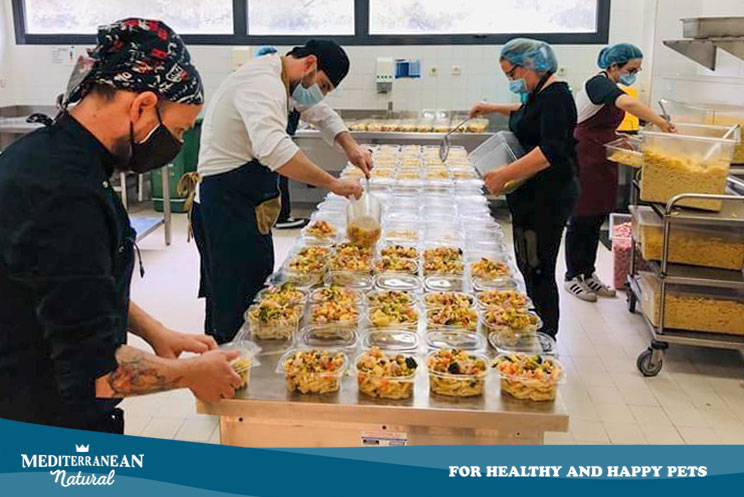 May 26, 2020
The most important culinary event in Alicante offers its services in favor of the most disadvantaged people. Mediterranean Natural collaborates with the donation of food.
Alicante Gastronomic was going to celebrate this March its third edition, a meeting of Mediterranean lifestyle and an exhibiting offer of products from the province, gastronomic congress, workshops, show cooking, contests, tastings and product sales.
However, the declaration of the state of alarm for the Covid19 pandemic forced its postponement.
Then the organization had the brilliant idea to evolve the concept to Alicante Gastronomic Solidarity, a project carried out by volunteers from the catering sector. This project aims to meet the nutritional needs of people throughout the province.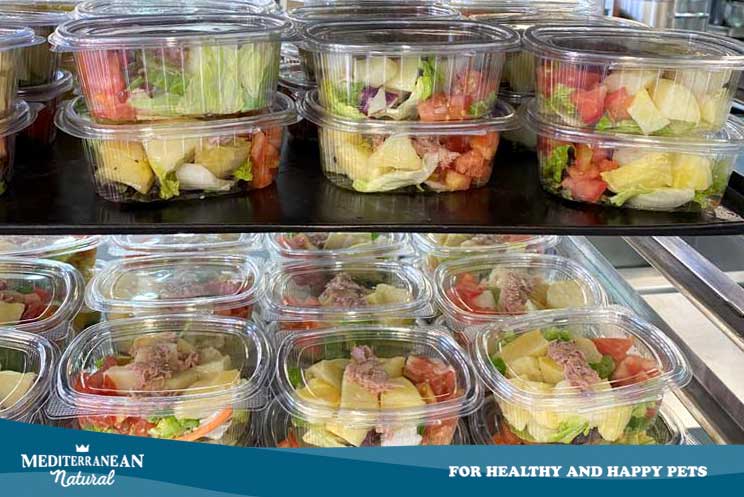 Directed by the Alicante Chamber of Commerce, this initiative has the collaboration of institutions such as the Alicante Provincial Council, Turisme Generalitat Valenciana, Business Tourism Associations, Department of Social Welfare of different City Councils and more than 100 private companies.
In operation since April 14, Alicante Gastronómica Solidaria has created production kitchens in the Tourism Centers of the province, which are managed by chefs, room staff, administration and communication in the restaurant and tourism sector, which still they cannot carry out their activity due to the state of alarm and they work as volunteers to support the cause.
Every day around 3,000 balanced menus of traditional recipes are distributed among families with special food needs in municipalities such as Alicante, San Vicente del Raspeig, Elche, Torrevieja, Guardamar del Segura, Altea or Benidorm, among many others.
These menus can be prepared by volunteers thanks to donations of products by private companies such as Mediterranean Natural (Pet Snack Company, SL), which last week delivered a pallet of ingredients such as wheat flour, sugar, olive oil or salt in the Alicante Gastronómica Solidaria facilities.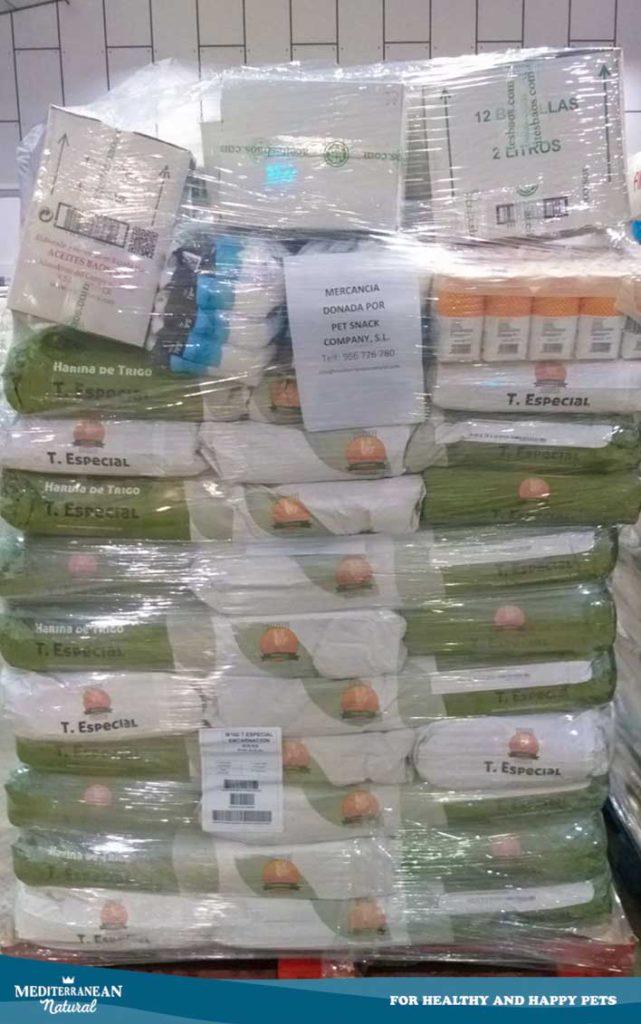 In this way, our company is committed to helping the most vulnerable people with regular contributions of food and collaborate with this solidarity initiative that aims to reach all corners of the province of Alicante in a commitment to the Mediterranean diet and quality products, covering the nutritional needs of thousands of people, even beyond the state of alarm.
If you want to volunteer or make a donation, access the Alicante Gastronomic Solidarity page here and fill out the questionnaire published for this purpose.
Images from Mediterranean Natural, diarioinformacion.com and Alicante Gastronómica Solidaria.